introduction to Adobe Photoshop
Adobe Photoshop is one of the most widely used software in the world of graphics. Whether it's retouching images. Also Creating wallpapers, creating graphics for websites, or any raster graphics work. There is no better software than this. In short, you can do everything from 3D and vector graphics to graphics with the help of this software.
Hardly anyone knows Adobe Photoshop, the software that revolutionized the world of graphics designing. Photoshop Photo editing, graphics, advertising design, logo design, everything related to graphics is possible in Photoshop. The new version of Photoshop CS6 CS6 was introduced by Adobe on April 23, 2012. The version includes photo editing as well as video editing.
Photoshop history
This is 1987, Thomas Knoll, a PhD student at the University of Michigan, tried to create a program that could show monochrome images on a gray scale. John Knoll advised Thomas to turn the software into a full-fledged photo-editing program. Together they developed the software in 1988.
After that, the software was named Image Pro, but the name was already obtained, so the software was renamed Image Pro and Photoshop. When the software was introduced to Adobe, Adobe bought its distribution license in the same year, 1988. The first version of Adobe Photoshop was released in 1990.
Over time, the demand for more options and functions in Photoshop increased. Accordingly, Photoshop changed and new versions were introduced.
PHOTOSHOP LOGO HISTORY

PHOTOSHOP 1.0 FOR MAC (1990)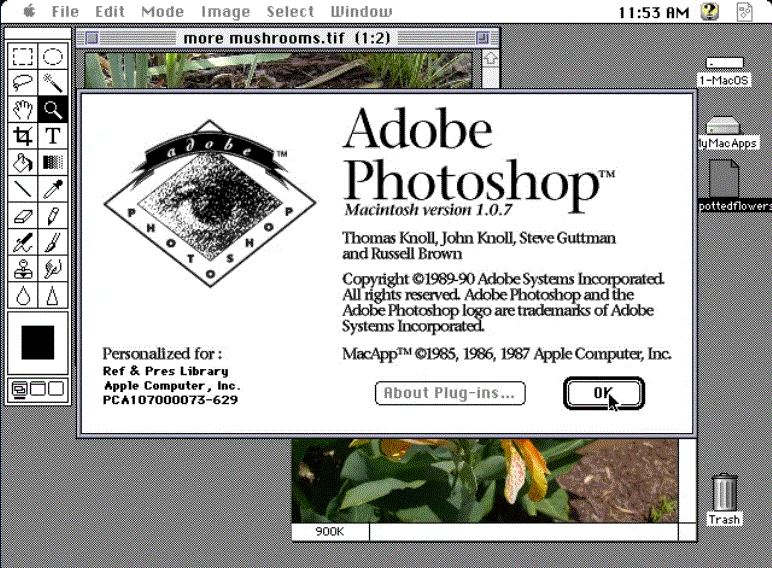 PHOTOSHOP 2.5 (1992)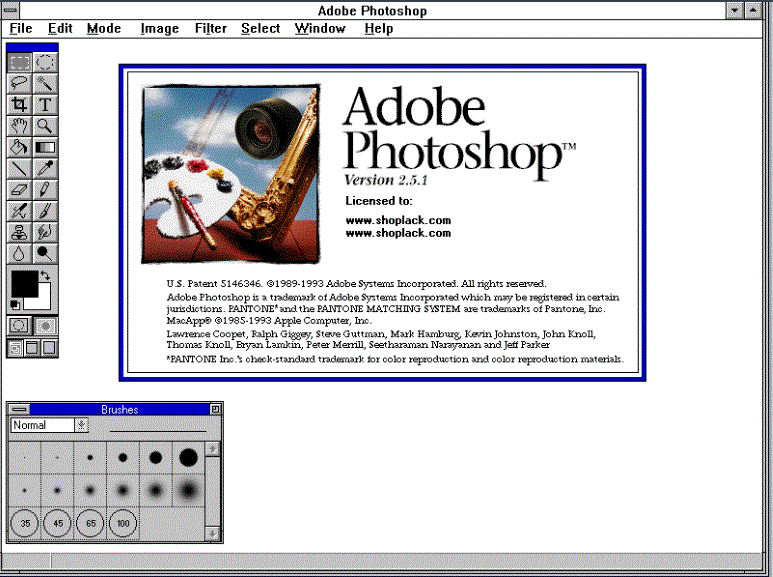 PHOTOSHOP 3.0 (1994)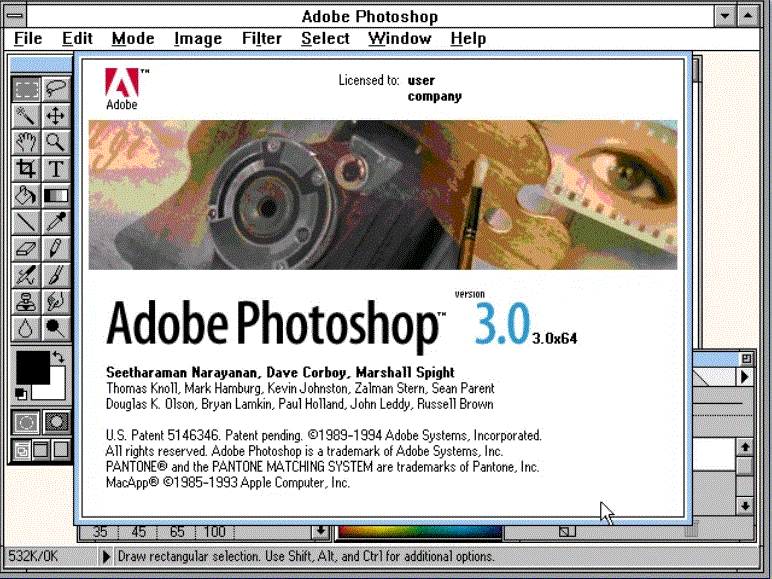 PHOTOSHOP 4.0 (1996)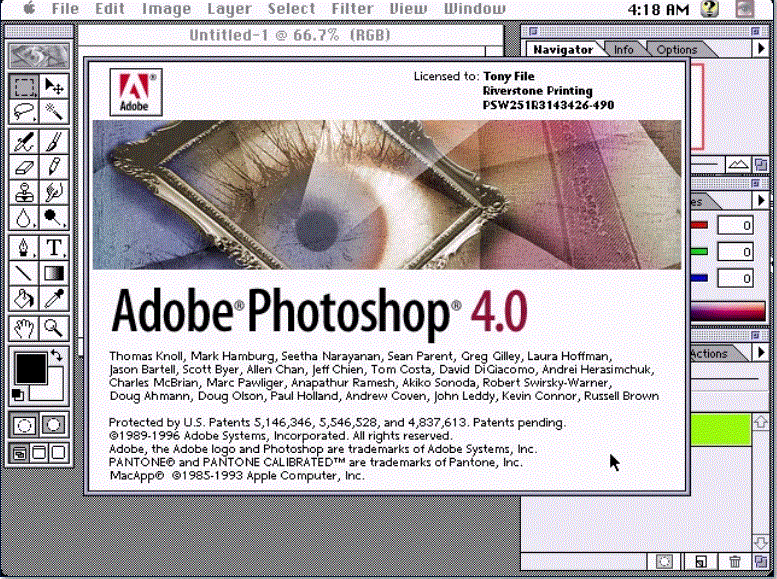 See all Adobe Photoshop versions images
PHOTOSHOP 5.0 (1998)
PHOTOSHOP 6.0 (2000)
PHOTOSHOP 7.0 (2002)
PHOTOSHOP CS (2003)
PHOTOSHOP CS2 (2005)
PHOTOSHOP CS3 (2007)
PHOTOSHOP CS4 (2008)
PHOTOSHOP CS5 (2010)
PHOTOSHOP CS6 (2012)
PHOTOSHOP CC (2013)
PHOTOSHOP CC 2014 (2014)
PHOTOSHOP CC 2015 (2015)
PHOTOSHOP CC 2017 (2017)
PHOTOSHOP CC 2018 (2018)
PHOTOSHOP CC 2019 (2019)